Bellmer rebuilds BM 3 at Whakatane Cardboard Mill in New Zealand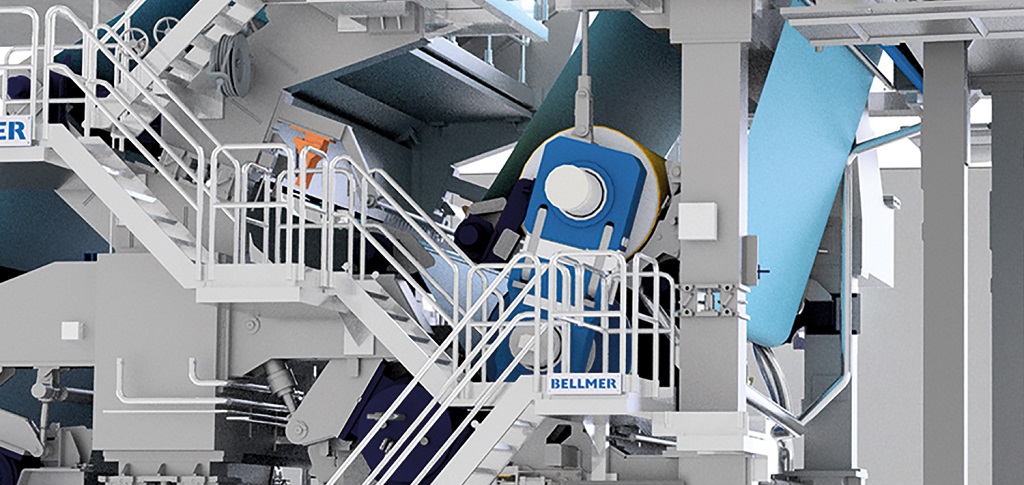 Whakatane Mill Limited, New Zealand's only board mill located on the North Island, has chosen Bellemer as the main equipment manufacturer for a major reconstruction of the #3 cardboard machine.
With the reconstruction of Cardboard Machine 3, the main objective is to increase the net paper production capacity from 60,000 t/y to more than 200,000 t/y. Also, with the new equipment, the quality of folding boxboard will be improved with more bulk and better smoothness.
The rebuild includes the following Bellmer equipment:
From the press rebuild there will be a new TurboPress (Shoe Press) with a press load of 800 kN/m for optimum dryness. Additionally, there will be a major modification to the pre- and post-drying section with new slalom groups, relocation of the drying cylinders and threading solutions via the TurboFeeder. In addition, the new TurboFilmSizer will allow a coating of 2.5-3.5 g/m per side to guarantee the surface properties. Here too, the starch preparation system will be upgraded. To complete the reconstruction, two TurboPulpers for the press as well as for the sizer will also be installed.
Shutdown will take place in June 2023 and start-up is scheduled for July 2023.
Whakatane is located in the Bay of Plenty area. The board mill was founded in 1939. The history of ownership has been varied – from NZ Forest Products in its early days, to Carter Holt Harvey and Rank Group, SIG Combibloc and now the Smurfit Consortium. In total, the factory employs 170 people and produces 150,000 tonnes of cardboard per year.