Koehler shuts down its Oberkirch plant in Germany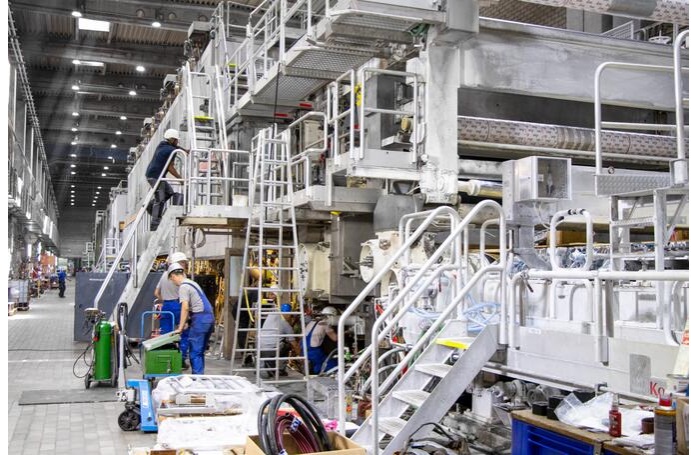 Koehler Paper in Oberkirch, Germany is carrying out the necessary work on its three paper machines, power plant and infrastructure. In addition to maintenance tasks, it is also planning a number of upgrades so that when the machines restart in mid-August, it can continue to produce premium paper for the international market.
The paper machines and the power plant at Koehler's Oberkirch site are currently shut down. In the mill where specialty paper, decor paper and carbonless paper would normally be produced 24 hours a day, a very different type of activity is currently taking place. More than 100 paper mill employees are currently working to restore the site by dismantling, replacing and updating all machine components. More than 150 employees have been recruited by external companies to strengthen the Koehler team.
"It is not possible to carry out major work on these complex machines during production. As these machines normally operate continuously, these types of downtimes are necessary to ensure that our technology is always up to date", explains Hartmut Felsch, plant manager at Koehler Paper's site in Oberkirch.
Despite the challenges resulting from the availability of materials and the COVID-19 situation, everything is currently going according to plan and the work is progressing well. This means that the machines will be able to be restarted in stages between August 11 and 18.