Locals attempt to revive historic Mearns attraction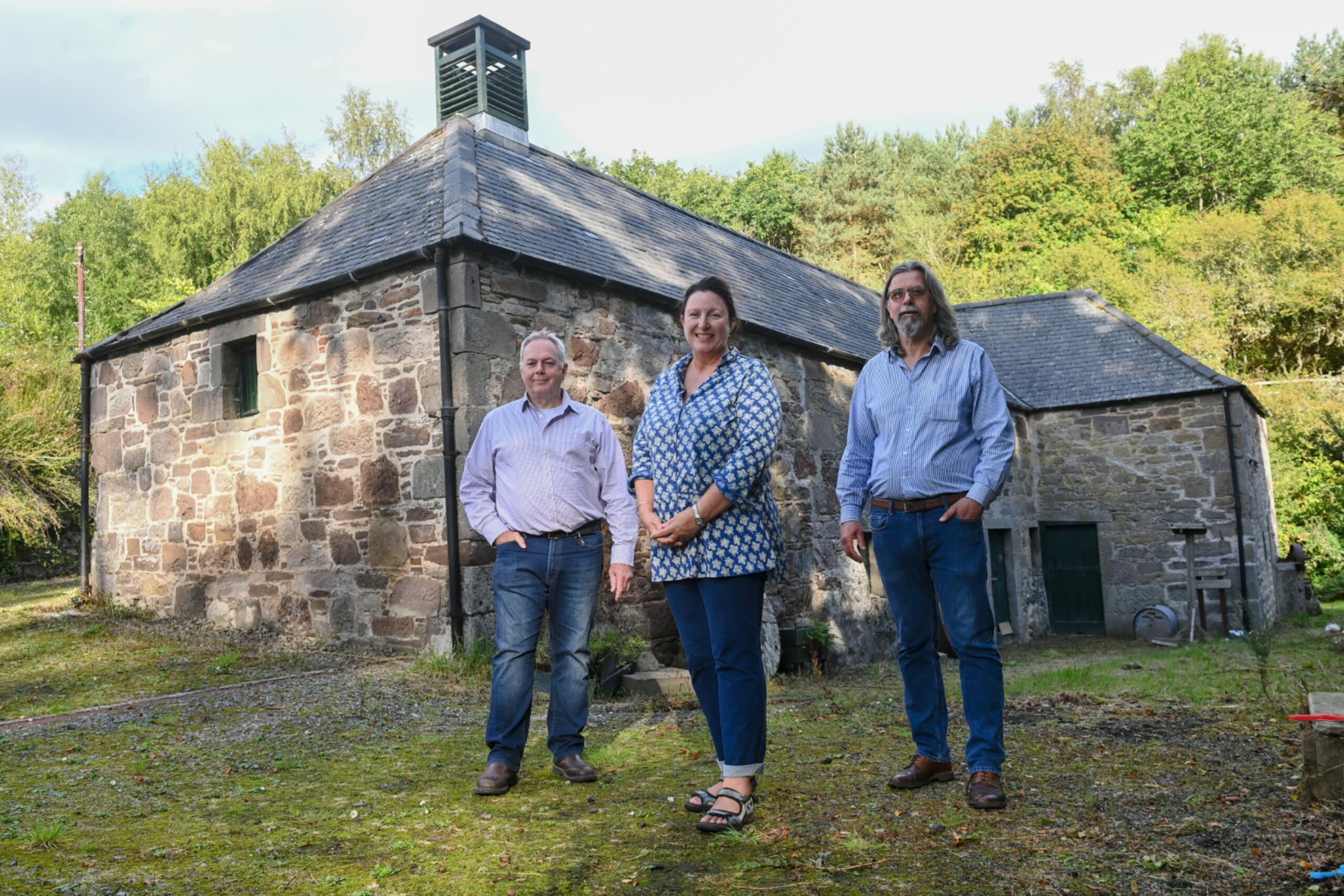 Almost 30 years ago, Emma and Robert Pollock sold their Borders dairy farm and adopted new pastures in the Mearns.
Tackle Nether Benholm, the couple discovered they had an unusual neighbor in the form of a centuries-old tourist attraction.
The nearby Benholm Mill was a popular place while their boys were growing up, a place to play and learn about the history of their new surroundings.
As well as being a tourist attraction, it was a gathering place for locals – who regularly met for a cup of tea and a blether at the cafe there.
There was consternation when it suddenly closed in 2014, over 'health and safety' concerns.
And with efforts to revive it faltering, the mill has now been mothballed for nearly a decade.
So it's up to Emma and a group of friends to bring it back to life.
This time they have a foolproof plan…
Watch our exclusive drone footage as volunteers explain their goals:
Why is Benholm Mill so important?
The secluded location is in the heart of Aberdeenshire's Sunset Song country and was used in the BBC's adaptation of Lewis Grassic Gibbon's novel as Long Rob's Mill.
The watermill is described by Historic Environment Scotland as "an exceptional and rare survival".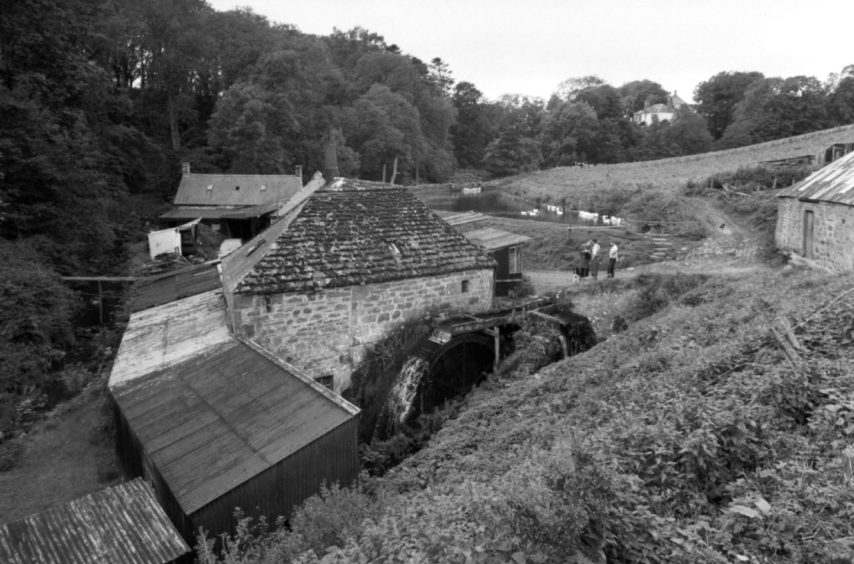 It is believed that there was a mill on the site as early as the 12th century, but the current complex dates back to 1817.
For hundreds of years it was a vital part of local life, producing oatmeal and bruised and chopped oats for people all around.
It remained in partial use until 1982 and was fitted out before it opened as a tourist attraction in 1995.
Benholm Mill decaying over time
The site is still owned by Aberdeenshire Council, following a failed takeover bid in 2018.
At this time, Mill of Benholm Enterprise was refused a transfer of community assets as councilors were unsure they had enough in their coffers to run the site.
Then-president Mairi Eddie said they "just didn't see the way forward".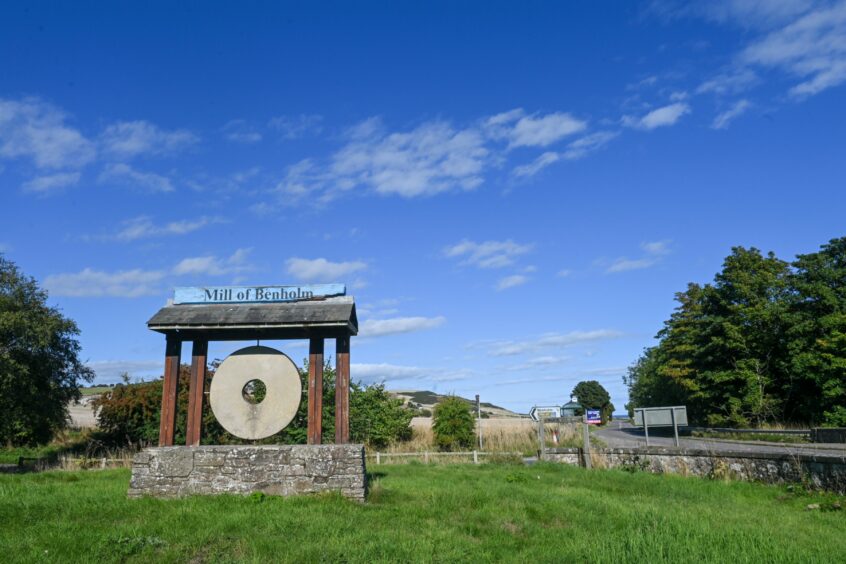 Years later, the A-rated factory, nestled in ancient woodland near Johnshaven, now needs a savior more than ever.
When the council stopped tending it during the pandemic, it didn't take long for nature to 'recover' it – with foliage spreading rapidly across the site.
With the help of restoration experts, this renewed crusade to save Benholm Mill from further deterioration is gaining momentum.
But every moment becomes more and more precious.
Meet the activists fighting for the factory's future
We met new President Emma and members John Maxwell and Henning Wagner for a walk in the peaceful surroundings.
Henning is a German antique dealer who lives up the road in the Benholm Conservation Area, while John is a retired offshore supply manager originally from Peterhead who now lives in Johnshaven.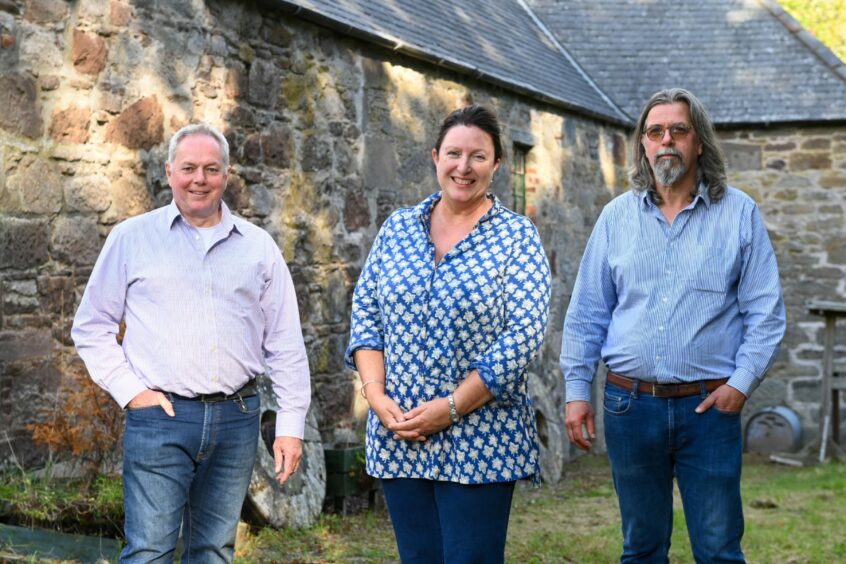 While the farmer, antique dealer and former managing director of Farstad Shipping may seem like a disparate bunch, they are bound together by their common desire to bring the factory back to life.
Emma and her husband Robert have farmed the nearby 600-acre arable farm since the mid-1990s, and she felt compelled to help.
She explains: "When we arrived here from Dumfriesshire, the mill had just been refurbished and re-opened.
"The boys were only small and there were all sorts of weekend events they could attend.
"It would be great to open it up to the public and get it all back."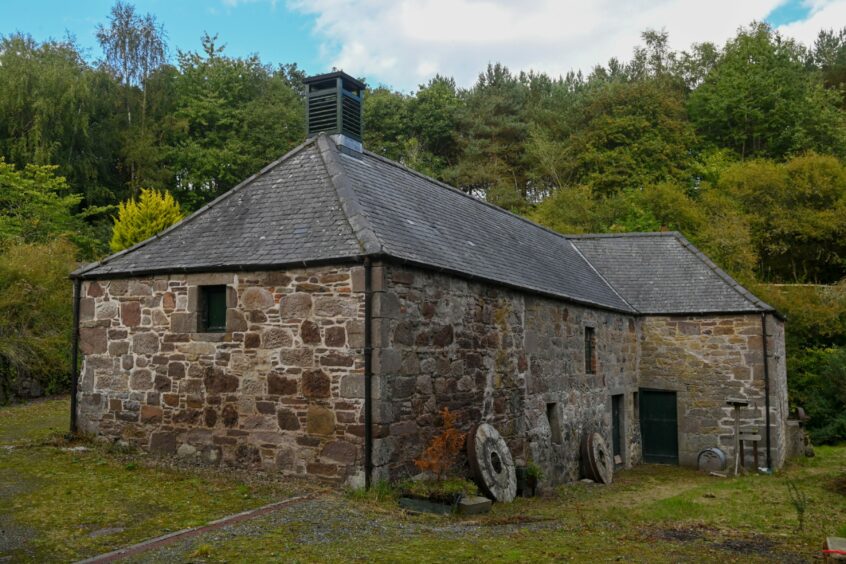 Race against time to save Mill of Benholm
Henning carefully guides us along the crumbling wooded walkways, which will require special attention if the site is to reopen.
These scenic walks will be a key part of the package and the trails must be in perfect condition.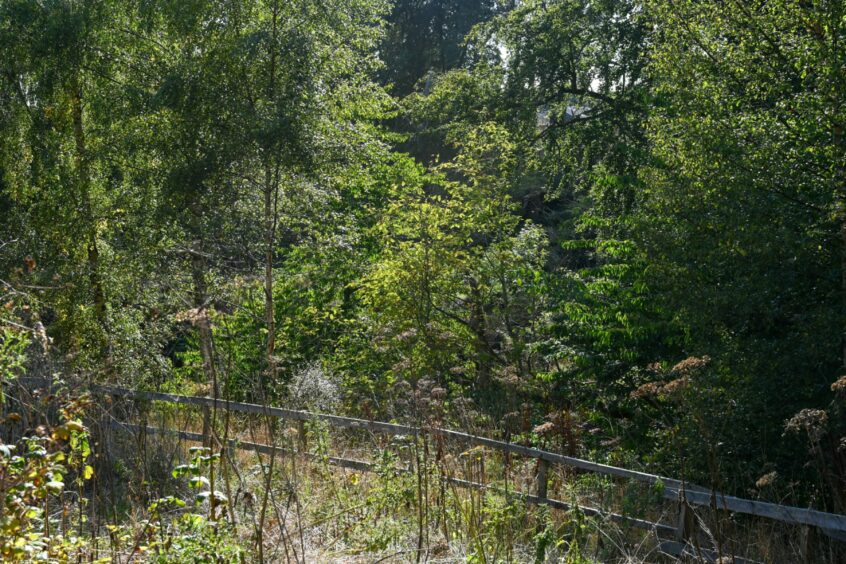 Sucking in air through his teeth, he explains that the first phase of the project alone – like turning the wheel, fixing the walkways and securing the site – will cost around £250,000.
Costs for anything beyond that, such as cafe staffing, are yet to be determined.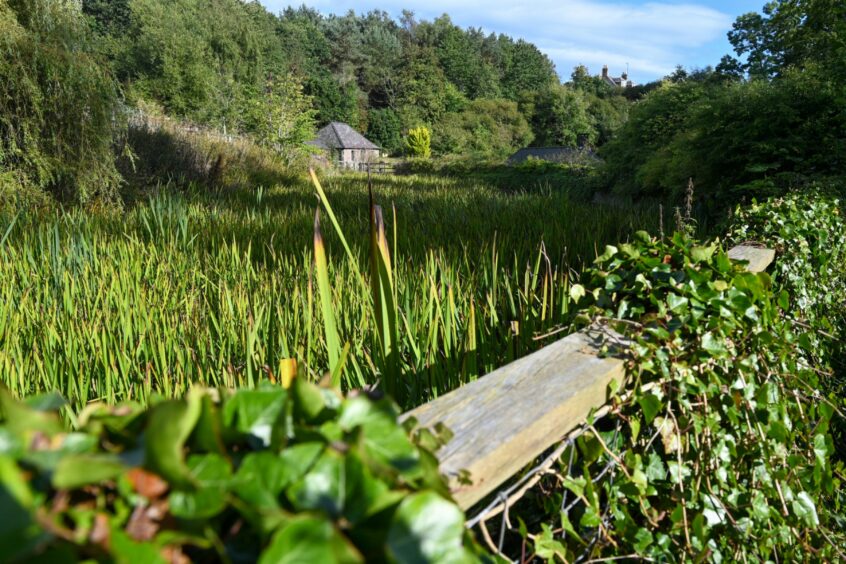 The once picturesque mill pond is now barren, overgrown with tall reeds.
The water supply was cut off when, during last winter's storms, a large tree trunk crashed into the narrow burnt area that drained into it.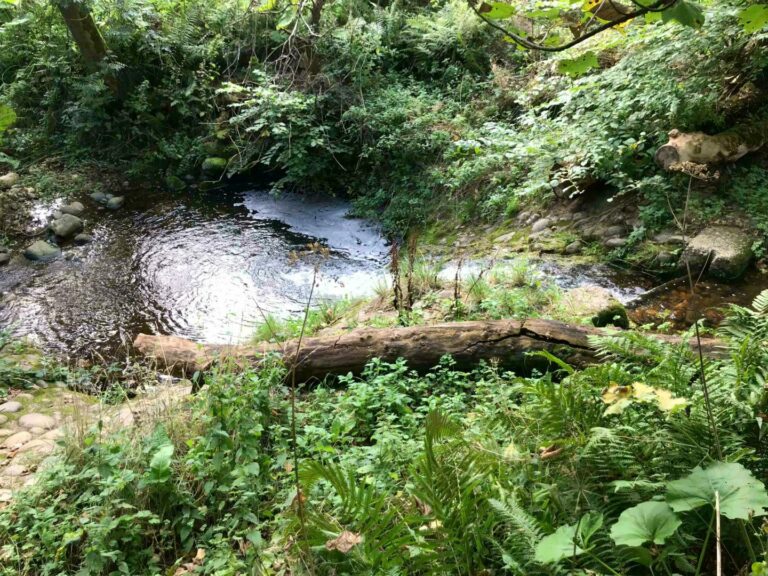 However, Emma explains that this will actually benefit the group's efforts, making it easier to clean up the pond before lifting the trunk and restoring it to its former glory.
John shares his sadness at the state of the memorial garden, with a bench dedicated to charity worker Alyson Reid now shrouded in weeds.
The 45-year-old was training as a gardener at the reception center when she died in 2011 after contracting swine flu.
John says, "It's such a quiet place, it's sad to see it the way it is now.
"Nature picked it up so quickly."
"The emptier it is, the harder the work becomes"
Peering through the cobwebbed windows of the old abandoned cafe, I ask the group how long it might be before the buildings come back to life.
"Well, we are now at the end of another summer," sighs Emma.
"And another winter awaits him in sleep.
The emptier it is, the harder the job becomes and the more work it will take to bring it back up to that standard.

"But the new process has started and the old business plan is being updated…"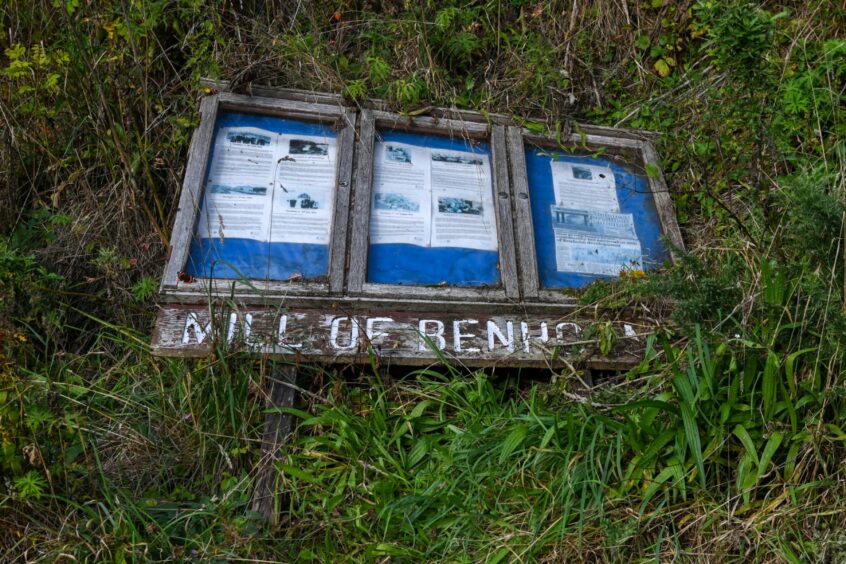 In reality, it could still take years.
Why are the members hoping this time?
Emma explains that the partnership with the North East Scotland Preservation Trust (NESPT) should make all the difference in this endeavour.
She continues: "Now that the NESPT are getting involved, the idea is that they will take care of the transfer of assets while we take care of everything that happens here.
"They have a history of success in this area, and we will praise it to them."
The NESPT has several similar triumphs to its name – helping to breathe new life into the Sail Loft in Portsoy, the Duff House Vinery in Banff and the clock tower in Stonehaven.
All of this is now run by local volunteers.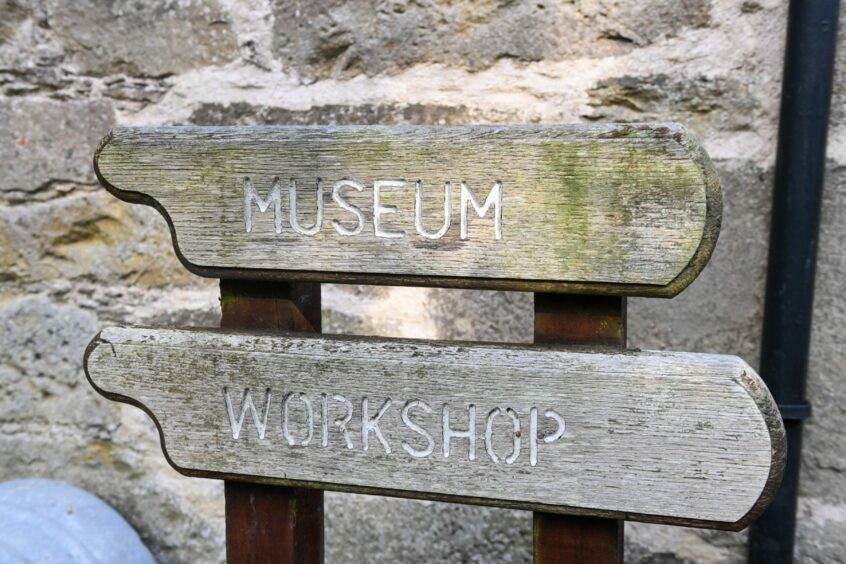 What would happen if this attempt to save the factory failed?
If Mill of Benholm Enterprise fails to take over the factory, it could face a bleak future.
It would likely be placed on the council's disposal list, opening it up to private ownership and eventual loss as an asset to the community.
It's not a prospect Emma wishes to entertain for too long, insisting, "We're hoping for a positive outcome here."
This video from 2013 shows the Benholm Mill Spring Fair:
Hope to get the mill back to work
Ultimately, the group wants to do more than just reopen abandoned buildings.
They want to see the mill brewing water again.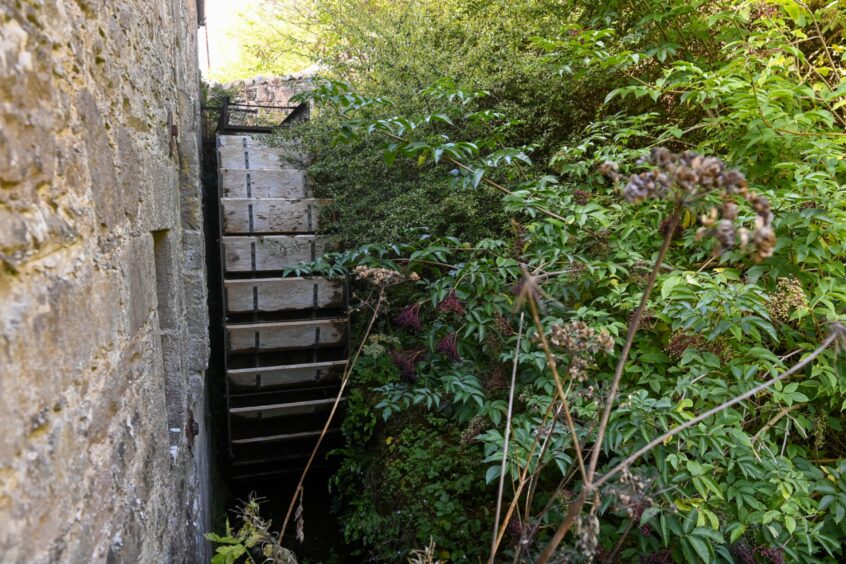 Emma explains: "We really want the mill to be able to work and we make sure that all the mechanisms work.
"Before Covid, the board met twice a week to spin the wheel – just keep it moving to make sure it was still running.
"But it's been discontinued for a while now, so there's work to be done to assess it… We had specialists a few months ago, so we're working on that."
And what else would happen in the reopened attraction?
Previous failures have made Emma more determined than ever to ensure the new campaign is successful.
If their plans come to fruition, the group wants to restore the work experience previously offered to people with disabilities – and champion the mental health benefits of spending time in a serene place.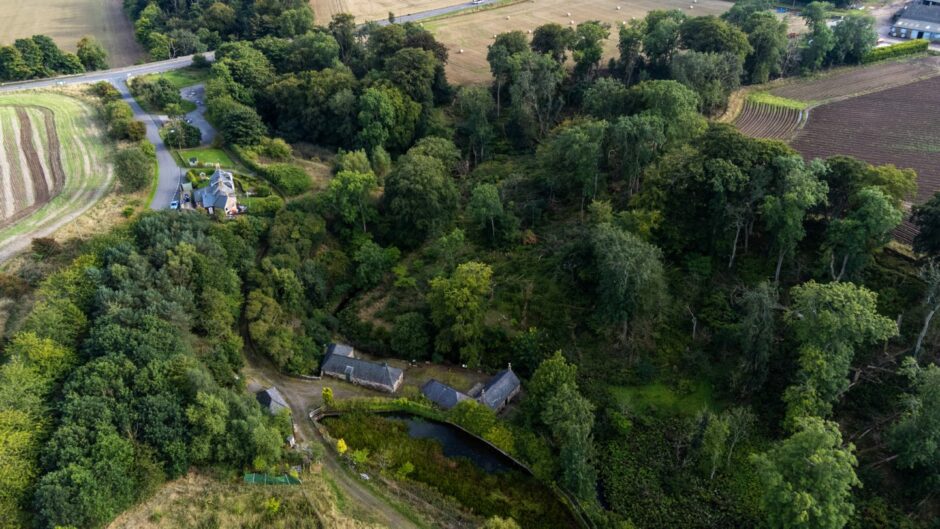 They're also aiming to bring back the gift shop, with a new cafe once again serving as a "community hub."
Another idea is to open a former grain store early in the project, which could provide unique office space and classrooms, or accommodate a pop-up cafe while work is underway elsewhere on the site.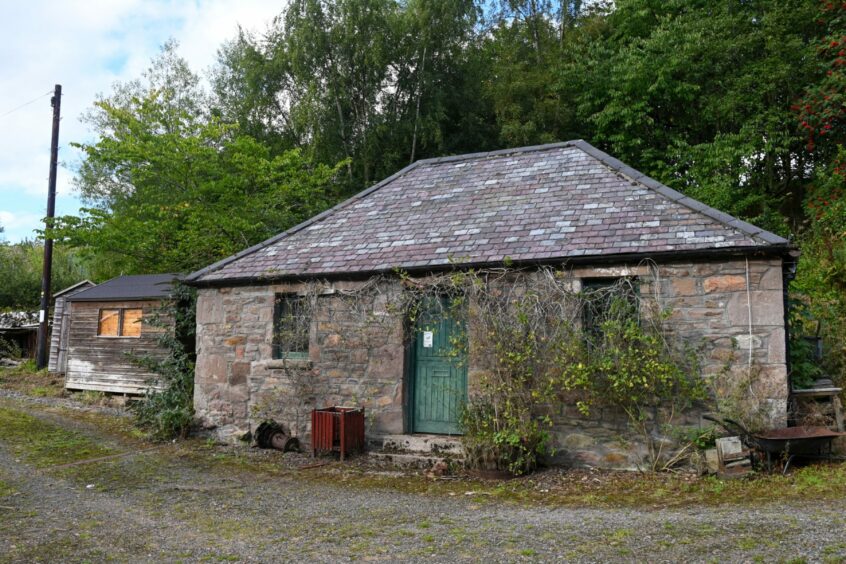 In addition, a natural amphitheater is in view to host concerts or outdoor theater performances.
The "romantic setting" might even provide the perfect backdrop for weddings.
And could the historic Benholm mill ever produce flour again?
"It's been a long time since we've done something like this," smiles Emma.
"But it would be fantastic if we could."
Follow the group's Facebook page for updates.
The adaptation of the BBC's Sunset Song, featuring the mill, can be viewed on iPlayer.
Maggie's Hoosie: The former cottage that remains a sanctuary for the fisherwoman who fled modern life finally reopens after Covid lockdown
Already subscribed? Login
[Locals trying to revive historic Mearns attraction]
[[text]]