Locke's Mill will take part in a record attempt | Winchester Star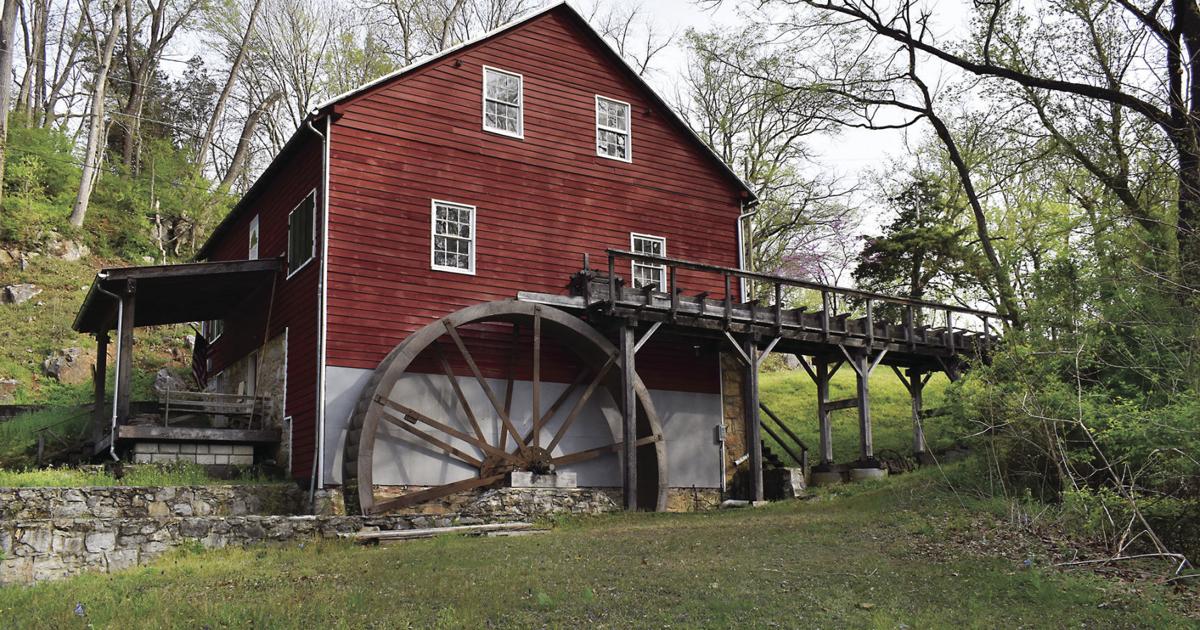 BERRYVILLE – Locke's Mill will take part in an international effort to earn a Guinness World Records listing this weekend.
The working colonial-era flour mill in Clarke County is a member of the Netherlands-based Volunteer Millers Guild. From 5 to 6 a.m. Saturday, the mill and around 800 similar attractions around the world will bring together as many of the guild's approximately 2,600 individual members as possible to operate mills at the same time.
Chris Damewood, manager of Locke's Mill, said the aim was to get a record to be published in the world-famous book of records, which currently has no such entry.
It may take more than one try to set that record, admitted Damewood. He said Guinness might want to send a representative to a future event to monitor it and officially certify a record. However, if Saturday morning's attempt doesn't work, it should at least get the attention of Guinness, he added.
The event is scheduled to begin at 11 a.m. Central European Time, six hours ahead of Eastern Standard Time, the zone in which Virginia is located.
Four certified Locke's Mill millers will participate in Saturday's event, Damewood said.
Although it starts before dawn, "if anyone from the public wants to be there, we would like them to come out" to show their support for the Millers, he said.
The guild has proclaimed 2022 Year of the Miller. The observance is part of the guild's efforts to promote milling awareness and encourage people to train and become certified as millers, according to Damewood.
"We are always looking for volunteers" at Locke's Mill, he said.
The mill, at 1555 Locke's Mill Road southeast of Berryville near the Shenandoah River, is listed on both the National Register of Historic Places and the Virginia Register of Landmarks.
Having recently started its operating season, Locke's Mill is open to the public from 11 a.m. to 4 p.m. every other Saturday. After its ceremonial early morning run for next Saturday's record attempt, the factory will close for five hours before reopening for business on "Open Mill Day".
Visitors will be able to see a new transmission shaft installed at the plant. The shaft allows multiple pieces of machinery to work at the same time, Damewood said.
Two mills existed on the site as early as 1777, according to historical records. One was for grinding oats and corn, the other for oats and wheat. One of the mills no longer exists, but there are traces of it.
In 1876, Joseph and Mary Price rebuilt one of the mills – which became known as Price's Mill – and operated it until 1899, when JH and Roberta Wilson took over ownership until in 1907. That year, Thomas H. and Rosa V. Locke took over the mill and owned it until the mid-1940s. They also operated a general store and post office on the property. But the mill stopped working sometime in the late 1930s or early 1940s after the wooden water wheel was damaged in a flood and then lost in another flood.
Various people subsequently owned the mill. In 1992 Jon and Carol Sigler Joyce bought the mill and spent around 20 years restoring it. The mill started grinding beans again in 2015.
In 2016, the Joyces sold the mill to businesswoman Sandy Lerner of Upperville, but they continued to operate Locke's Mill Grains there, milling rye, wheat, corn, barley and spelled for local distilleries and restaurants and the public.
The mill was certified organic in 2017.
The flours and ground flours are now available for sale there, as well as online at gentleharvest.com.