Mill Creek apartment developer pays $16 million for Cherry Creek site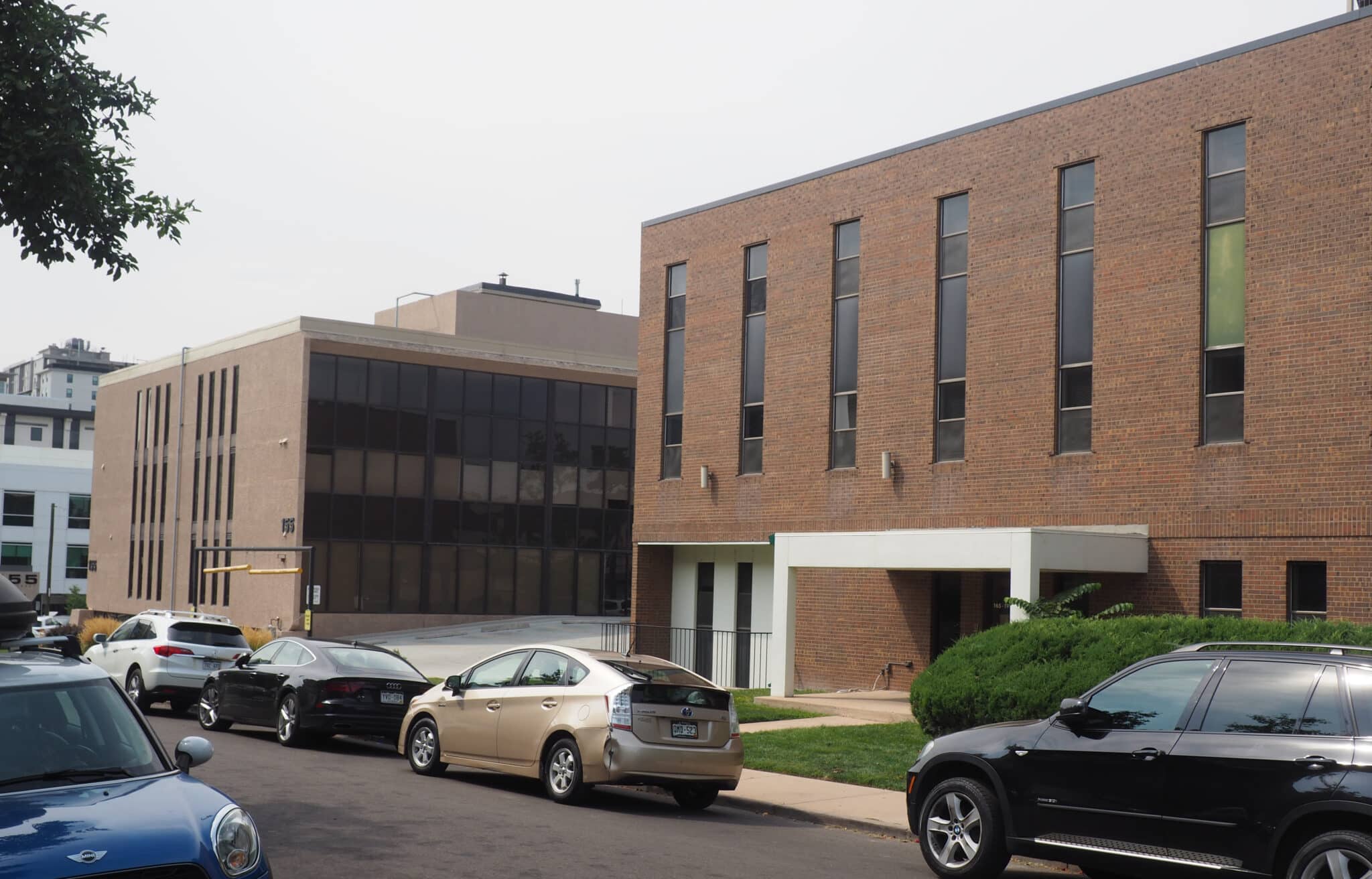 Mill Creek Residential has purchased the land for its second project in Cherry Creek.
The Dallas-based multi-family developer paid $15.9 million on two deals last week for 155 and 165 N. Cook St., according to public records.
The total site is 0.86 acres, making the transaction worth $423 per square foot.
The site currently houses a pair of three- and four-story office buildings, which records date to the late 1960s and early 1970s.
Mill Creek submitted initial redevelopment plans for the site in the summer of 2021. The latest version calls for a five-story, 110-unit building with 166 parking spaces. A local Mill Creek leader did not respond to a request for comment last week.
Mill Creek is known for its Modera-branded resorts, and plans refer to the project as Modera Cook Street.
The property at 155 Cook St. was sold for $9.9 million by McKinnon & Associates, led by Doug McKinnon, records show. The company paid $6.2 million for it in 2017.
The property at 165 Cook St. was sold for $6 million by Mitra Properties LLC and last changed hands in the 1990s, records show. Anahita Kemp has signed on behalf of the seller.
One block east of the site, at the southeast corner of 2nd Avenue and Madison Street, Mill Creek is completing work on Modera Cherry Creek. Residents are expected to move in this fall, according to the company's website. Mill Creek paid $10.8 million for the 0.75 acre site in 2019.
Mill Creek is an active developer in the Denver area. Mill Creek is also building a resort in the Golden Triangle and purchased land near the University of Denver in June. Mill Creek submitted plans for additional projects to Baker and RiNo.