Mill Creek DRCC site: 19 acres of potential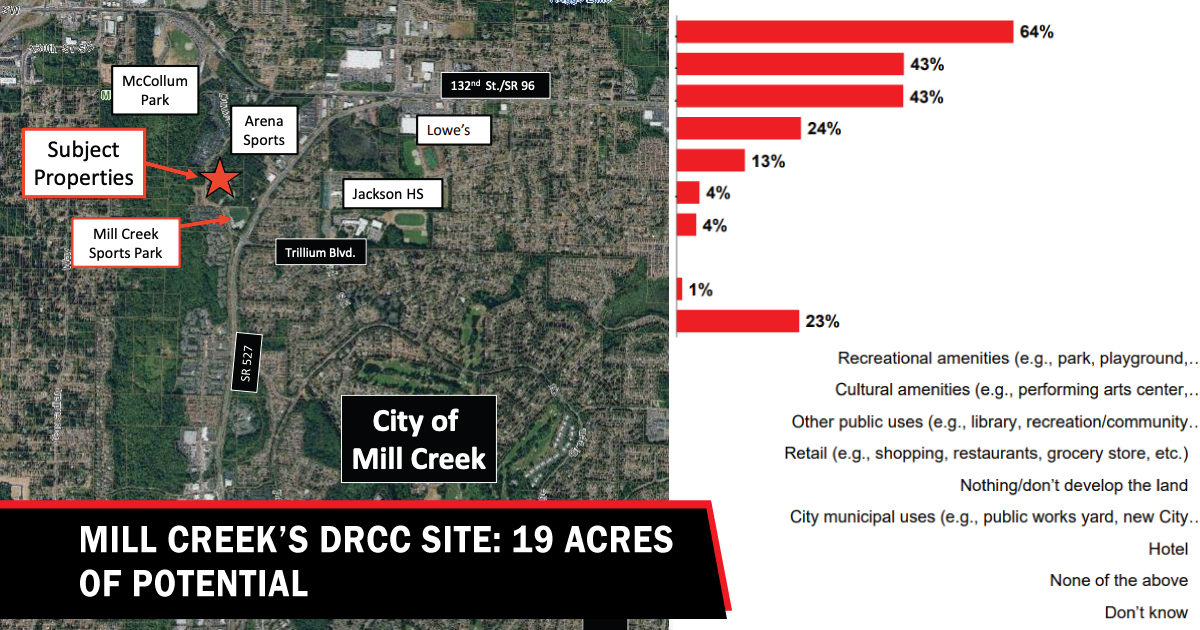 MILL CREEK – Most of the town of Mill Creek has been developed, but there are at least 19 acres that have not. The City has acquired this area, spread over four parcels of land adjacent to Mill Creek Sports Park – the Dobson, Remillard, Church and Cook sites (or DRCC for short) – over the past 15 years and is currently in the process of determining that do I have to do with this.
Although the properties were purchased 15 years ago, the city only began planning last year and due to some setbacks like COVID and prioritizing the Mill Creek Fire Annex, it will now moving forward with site planning after securing public funding.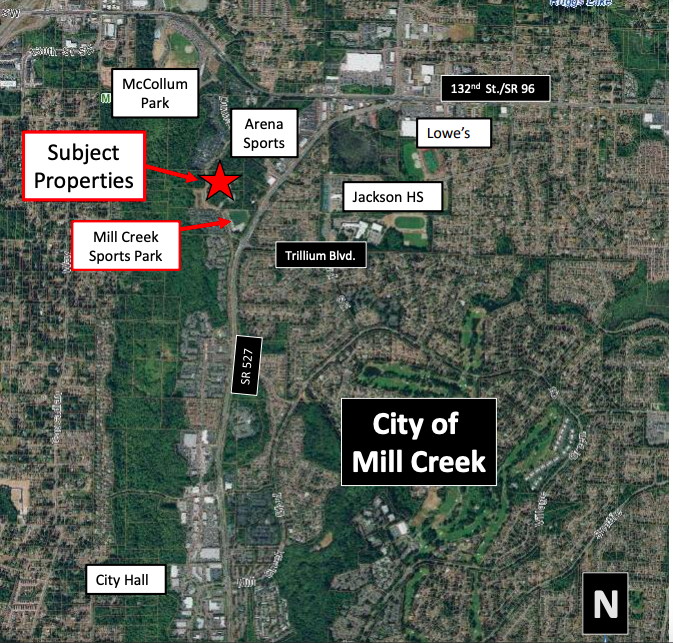 "I'm really excited about DRCC and where we're going with the property" Stéphanie Vignal, Pro-Tem Mayor of the Town of Mill Creek, said.
The city is considering using the land for something the entire Mill Creek community can use, such as ball diamonds or a recreation center, or for educational, entertainment, commercial, or civic purposes.
A survey was conducted last year, from March 15 to March 31, to ask the public what they think and the results were published just a few months ago. The brief survey comprised of 11 closed and open-ended questions received 1,210 participants, approximately 60% of whom were Mill Creek residents.
Many participants thought that Mill Creek lacked performing arts, dog parks, swimming pools, senior centers, parks, libraries, sports parks, disc golf and a community center in terms of relates to amenities. When asked how satisfied survey participants were with aspects of living, working, or visiting Mill Creek (on a scale of 1 to 5), the average respondent was the least satisfied with art facilities and cultural experiences of the city, and most were satisfied with the safety of the city. and security.
"I'm not super artistic, but I don't see anything in Mill Creek that has to do with the arts unless it's through school or private enterprise," one attendee wrote. 'investigation. "A small theater for children or a place dedicated to shows, conferences, etc. would be nice…like Lynnwood Convention Center or Rose Hill Community Center in Mukilteo."
In terms of what the public would like to see the DRCC used for: 64% prefer the land to be used for recreational purposes (like a park or playground), 43% prefer it to be used for cultural arts (such as performing arts) or another public use such as a community center or library, 13% preferred that the City not develop the land at all, and only 4% preferred that it be used for municipal purposes or accommodation (such as a hotel).
Another common theme that participants wanted to see was that the land could be used by a variety of age groups and backgrounds.
"[I'd like to see] a place to recreate. A reception area for sports, children to play, a farmers market, walking paths, music concerts for local artists and schools, a building with a multipurpose space to accommodate interested parties," wrote another survey participant.