Mill sets out his vision for the next 10 years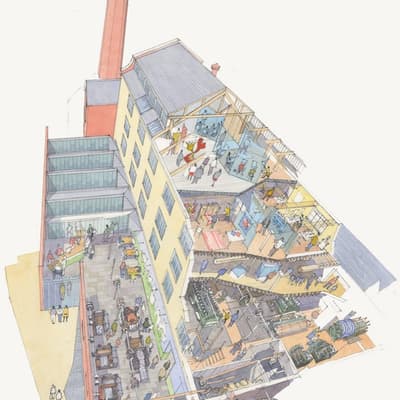 AS Coldharbour Mill in Uffculme celebrates 225 years of continuous wool production, it has set out its vision for the next 10 years
In the year the factory also celebrates 40 years as a museum recognized by Historic England as possibly one of the best preserved textile mill complexes in the country, the trustees of this small independent charity consulted the public, stakeholders and supporters over the past three years to produce a vision of what Coldharbour Mill will achieve over the next 10 years.
The Trust's vision is to innovate with its legacy, developing a relevant and resilient future for Coldharbour Mill; Its mission is to educate and inspire future generations.
Coldharbour Mill intends to create a center for artists and artisans with a variety of workspaces where they can make, display and sell their work creating sustainable businesses.
The mill will continue to be a nationally significant resource for schools and will continue over 200 years of wool production by maintaining its collections as an Arts Council accredited museum, while sharing, living, creating and nurturing the heritage with new audiences.
Martin Halse of MRH MS Ltd, who has assisted the directors in the development of the plant over the past five years, explains: "It is an extremely exciting time for Coldharbour, which has gone astray. Volunteers, administrators, staff and stakeholders have truly taken ownership in proposing to broaden and diversify its audiences and revenues by simplifying access to heritage as much as possible with the ambition of removing the physical and financial barriers to access.
Coldharbour Mill is committed to sustainability and aims to be carbon neutral by 2030 and to understand, explain and mitigate the impact it has had on the planet since the start of the industrial revolution.
Coldharbour Mill continues to produce heritage wool and textiles on heritage machinery preserving traditional skills and constantly inspiring visitors, whilst providing opportunities for volunteers to learn heritage skills on its estate and provide an experience of work, internships and learning opportunities.