Park Day at Mill Springs Battlefield Postponed to April 16 | News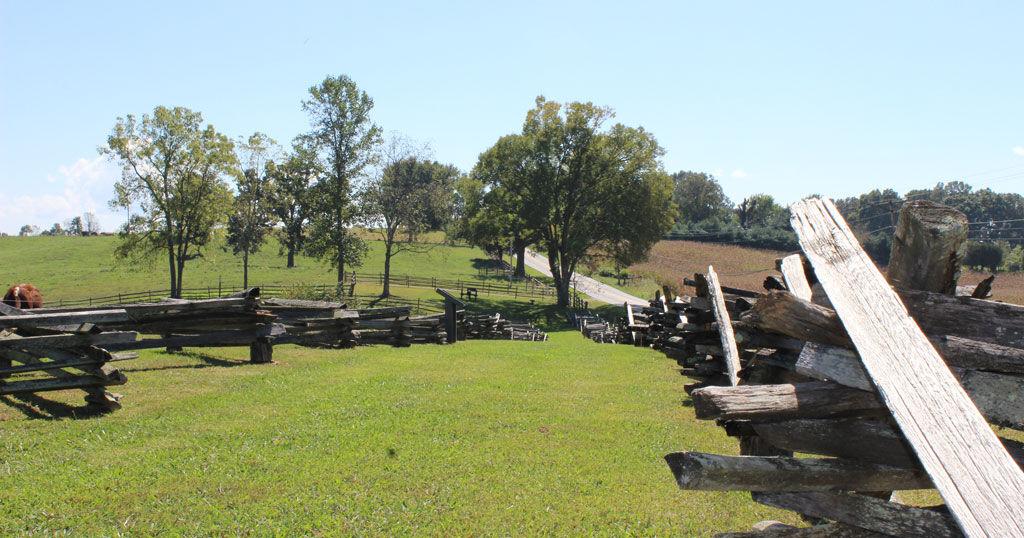 Zollicoffer Park hasn't been gone for 160 years, but the annual park day at the site is on the move.
After originally being scheduled for this Saturday, April 9, the Mill Springs Battlefield National Monument Facebook page announced on Wednesday that the park's volunteer maintenance opportunity would instead occur a week later, on Saturday, April 16.
With unfavorable forecasts this weekend, including the possibility of some snow, the organizers have seen fit to postpone things for another week to allow the best possible experience for attendees.
"It was mainly the weather," said Dawn Davis, superintendent of Mill Springs Battlefield National Monument, of the reasons for the change. "We wanted it to be an opportunity to do work outside. It's always nicer to have a little more sun, or at least a little warmer.
It won't be the first Park Day at Zollicoffer Park — the Mill Springs Battlefield Association was participating, Davis noted — but it will be the first since it became part of the National Park Service.
Park Day falls under the umbrella of the American Battlefield Trust. It's a volunteer cleanup day. Participants will pick up trash, use rakes to get rid of leaves and branches, and repair the "snake fence" at the site, which has been affected by high winds.
"It's just to clean up (the area) and make it look good," Davis said. "…Depending on the number of volunteers we have, some may help us clean our (signs)."
She noted that attendees will also have the chance to learn more about the park, with a ranger on hand to talk and help visitors learn more about the battlefield's history.
The Battle of Mill Springs took place on January 19, 1862. It was the second largest battle to take place in Kentucky and had a significant impact on the momentum of the war as the first major Union victory in the Civil War, stopping the Confederates. to move further north and thereby transform the dimensions of warfare between states.
The first Confederate general to die in the Western theater, Felix Zollicoffer was shot and killed at the site. Conditions were hazy and soldiers could not see – leading to the infamous death of Zollicoffer, as he approached what he thought was one of his Confederate comrades to talk about the situation; it turned out to be Union Colonel Speed ​​Fry, who, according to the accounts, then shot Zollicopfer.
Things should be a lot calmer on April 16 at Zollifcoffer Park off Ky. 235 in Nancy, at an event the whole family can attend.
"It's just a great way to start interacting with people of all ages who might want to come and help us take care of the park," Davis said. "Maybe they'll come back and say, 'Hey, we helped clean up this section. ""
Supplies will be provided on site including gloves, rakes, trash bags, etc. People are encouraged to bring a bottle of water, insect repellent and to wear closed shoes.
A dozen people have already signed up. Those interested can still do so by calling the Mill Springs Battlefield National Monument Visitor Center between 10 a.m. and 4 p.m. Wednesday through Sunday at 606-636-4045 or emailing the Ambassador Mara Woollard Park Community Volunteer at [email protected]
The event will start at 9 a.m. and continue around noon, although some may leave early and if someone shows up later, "we're not going to turn people away who want to come." Things will start with a safety discussion as well as battlefield information before splitting into groups to go to work.
Hopefully April 16 will see better weather, especially the Easter weekend. Friday through Saturday there will be showers, maybe even thunder, and temperatures will be cold enough that some of those wet conditions could "mix or turn into snow," according to National Weather meteorologist Hal Klingenberg. Service Office in Jackson, Ky.
However, the ground will be warm enough and temperatures won't be too low – around 30C on Saturday morning – so the snow "shouldn't be too heavy", he said. "We're not really looking for trouble. Everything might just be a dusting on the grass.
Nonetheless, a day at the park should be enjoyable – ideally more enjoyable than the cold, miserable conditions faced by Civil War soldiers – so Park Day will be held a later weekend instead.
"We recognize it's a holiday weekend for some, but we just thought we'd go ahead and do it," Davis said.